Wow, what a horrible night's "sleep". I definitely need to invest in a proper pillow, as that certainly did not help.. The trains barrelling through the night like banshees delivering their fatal warnings. Plus the rain, obviously it was gonna rain, it wouldn't be a camping trip without it, but does it have to be so noisy?
When I woke, I had to get dressed and make my way to the toilet block, which was at about 6am. the only positive that I can offer is that sunrise was about 4am, and my eye mask thingies kept the light away. When I had wake up two, the day did look amazing, almost worth the bad night for the view.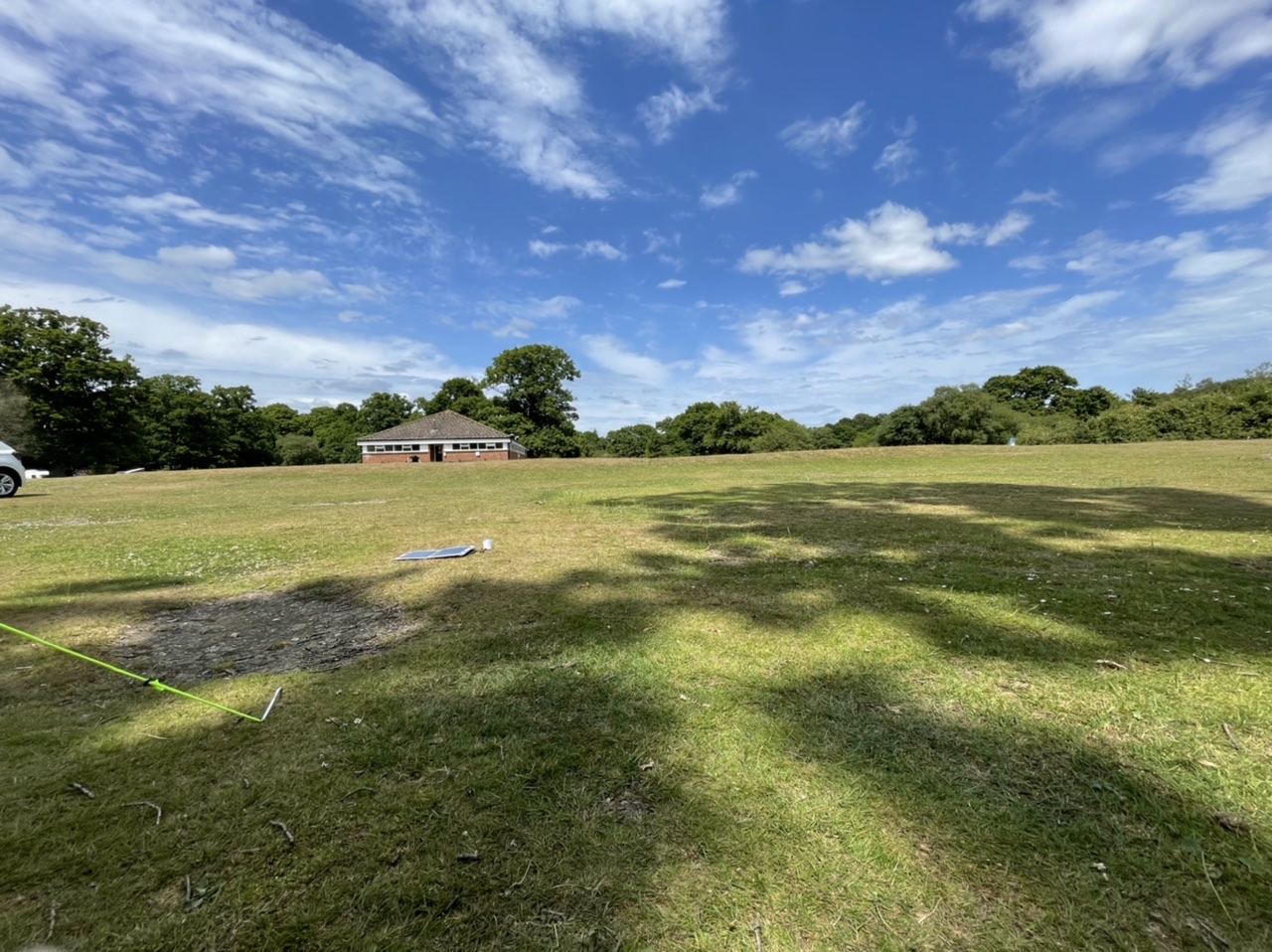 Then, after having washed up my cook kit with no cloth or washing up liquid, I made a cuppa that tasted of curry, and lay there enjoying the tranquility. While I was enjoying the stillness, the Cheltenham cup felt like it was run past my tent. I swear one of them, if not jumped my tent, at least jumped the guy ropes. Managed to grab a quick shot of them disappearing into the trees. When I had recovered from this, I got up and sorted my shit out. Decided to go on a little walk. There were instructions at reception for a couple of walks, and I picked the easiest one, obviously. I have included the route below: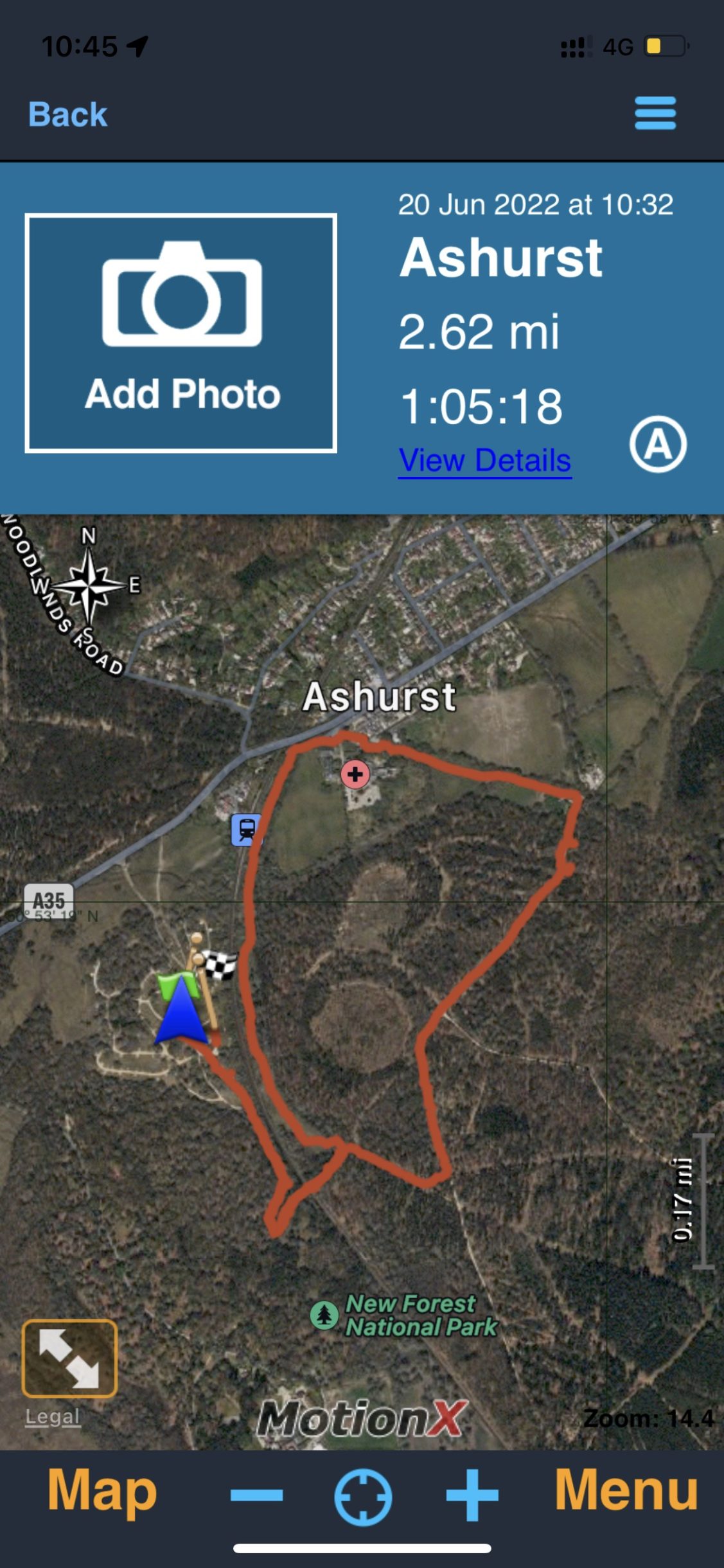 I barely got lost, only taking a wrong turn which meant I had to walk way further to get back over the railway tracks. At one stage I was practically opposite my tent, just on the other side of the rails. Got back and chilled for a bit, made some lunch, which had a faint taste of curry still, and then booked a late departure for tomorrow. Loads of ponies wandering around but still have not seen any deer.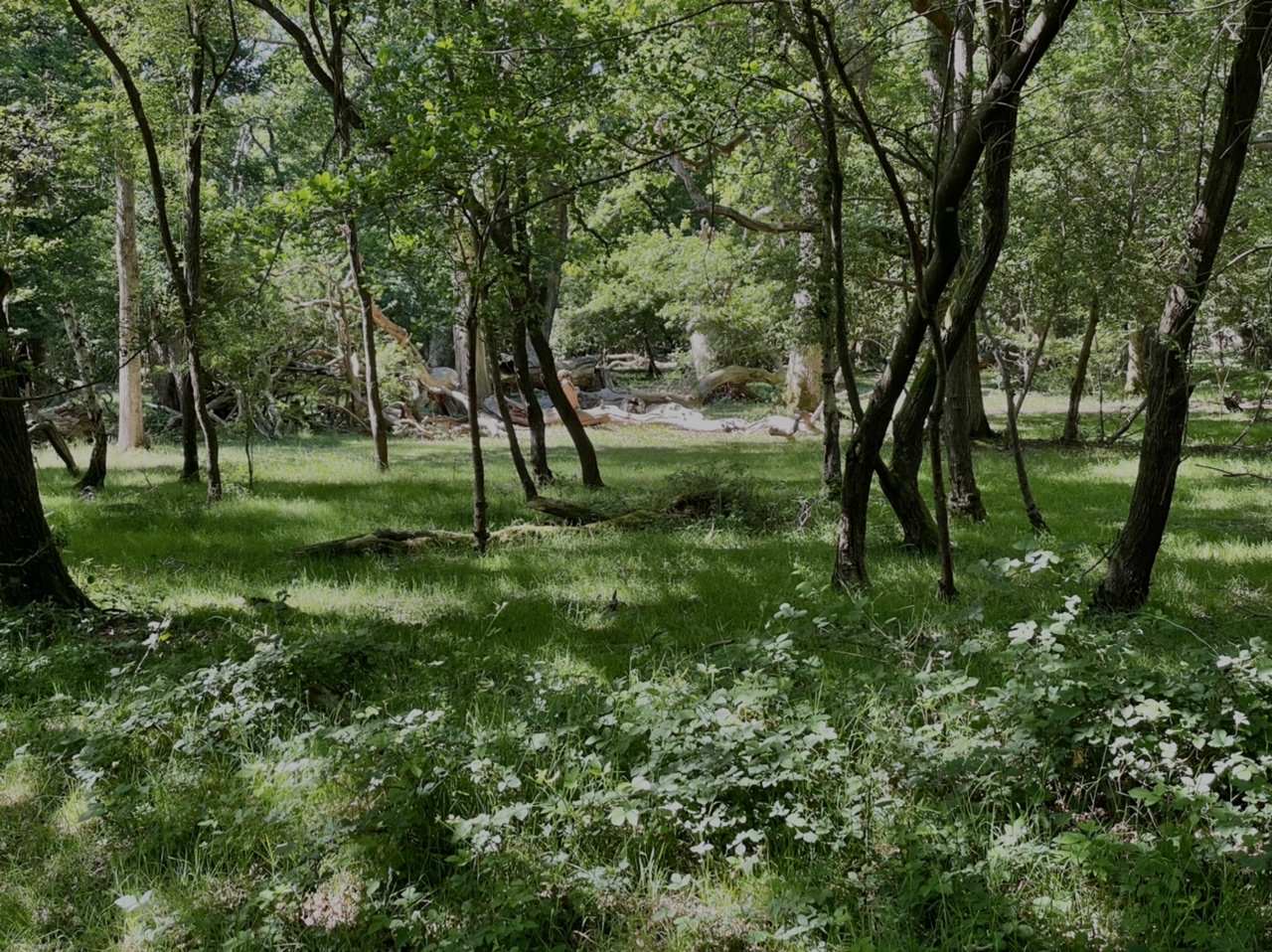 Took a wander around to find a Co-op and some indigestion tablets, which although it wasn't a huge walk, was hot as hell and seemed to take longer than it should have. Got fizzy water, a can of meatballs, some crisps and Gaviscon. Wandered back and my meanderings took me past the pub, so I thought it would be polite to stop in and freshen up. After a refreshing few pints, I took myself back to my tent and cooked the meatballs by boiling the can, as cleaning the stove was beginning to be a pain. This brought me inexorably to chilling and awaiting unconsciousness.