Slightly better night's sleep still awake at 6 though. When I finally got myself up, the ponies started. So when you are first in the New Forest and the whole concept of wild ponies wandering about is a fresh state of affairs, you just wanna get some pics and exclaim, "Wow this is incredible, they are so friendly."
Then, it starts to become like a horror movie. Almost all animals, no matter how cute they are as individuals, tend to feel a bit menacing as soon as there are a bunch of them, especially if they keep staring at you. Horses aren't even that cute to begin with, and they are big. It definitely seemed like I had popped my tent down in a patch that had been recently been getting rave reviews from whatever the equine equivalent of Tripadvisor. It got so that I was surrounded in my tent and at one stage, my solar panel was attacked by an horse who was obviously very heavily invested in the oil industry, or had some other anti-green energy agenda.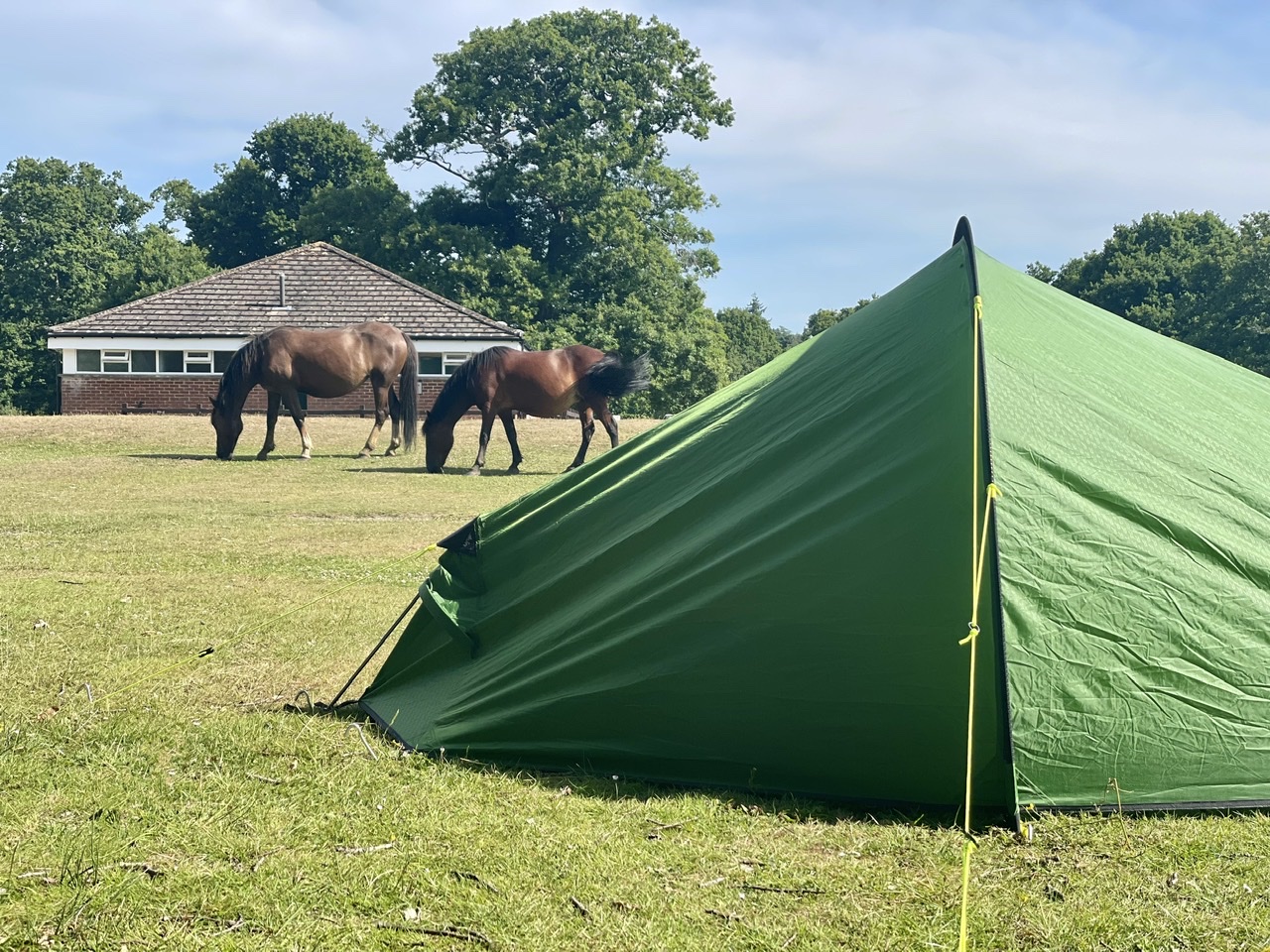 As the day wore on, it fast approached the time to depart, so I thought I would strike camp nice and early to give the groundsheet time to dry off so that i could pack it away in good time. Pulled up the pegs and everything was bone dry, so actually had to do nothing at all, meaning that I was all ready to go about 2 hours early. I left my bags at reception and headed to the pub. Can't lie, the chips they did must have been the chunkiest you can make chips before they become jacket potatoes.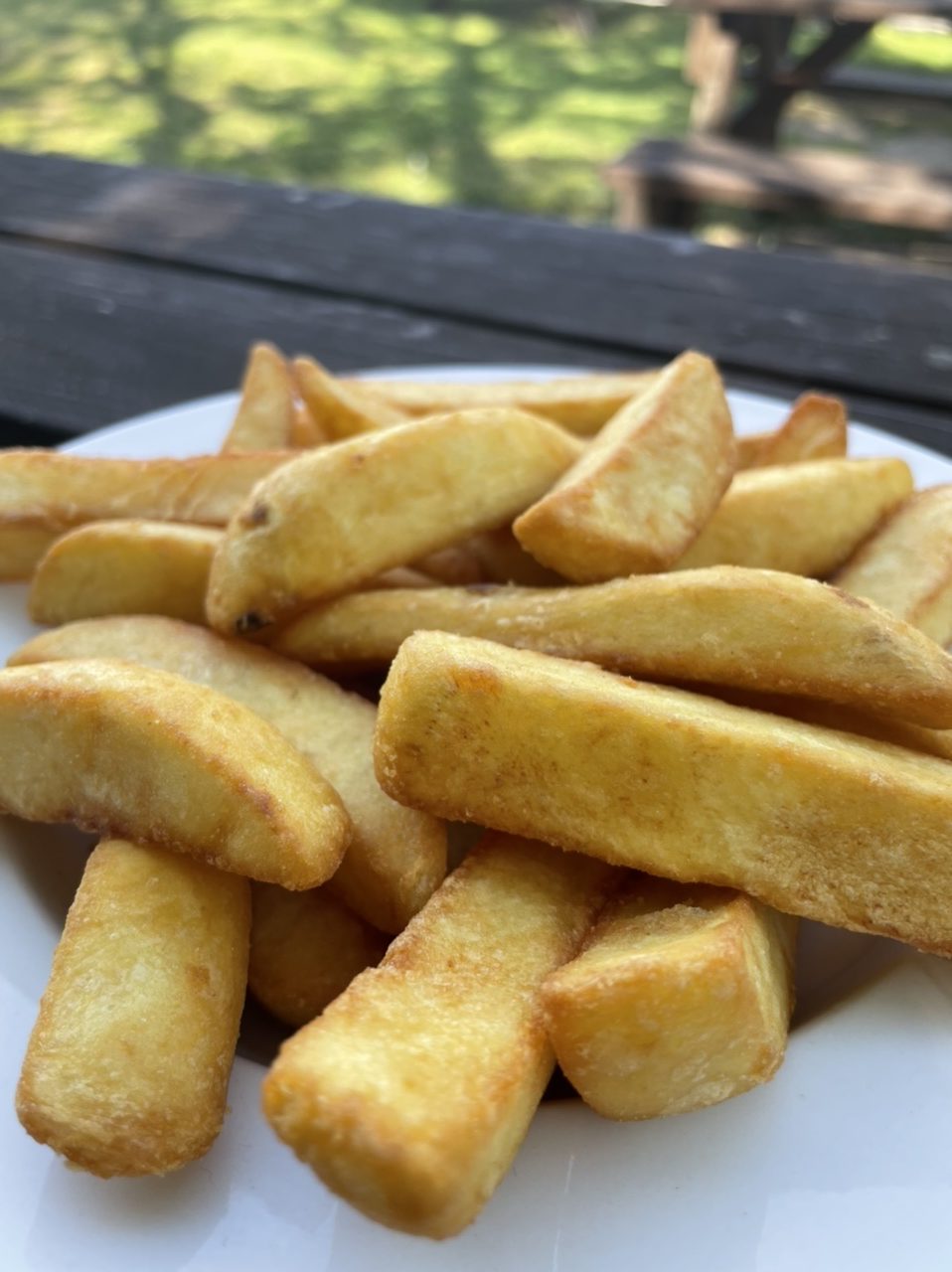 I then took a slow walk back to the campsite to await my lift, where I am currently sitting, in the shade of a tree, vibing with my spirit animals.