I feel I should try and explain the cover photo of the last post, that appeared to be a brace and a half of bottles dangling upside down with greenery sprouting from them. Actually that was exactly what that photo was of, but it is well worth searching the internet for videos of people using old plastic bottles in the garden. What I have done is planted some upside down tomatoes, that against all expectation, seem to be thriving.
I do not believe these will be the first ones to be harvested this year, but they have survived a summer of horrific storms and winds, mainly due to their inverted lifestyle.

In fact, their dangling mitigated the wind quite nicely, and they turned out to be sweet and petite. When added to the yellow tumbling toms, they made an amazing pasta sauce.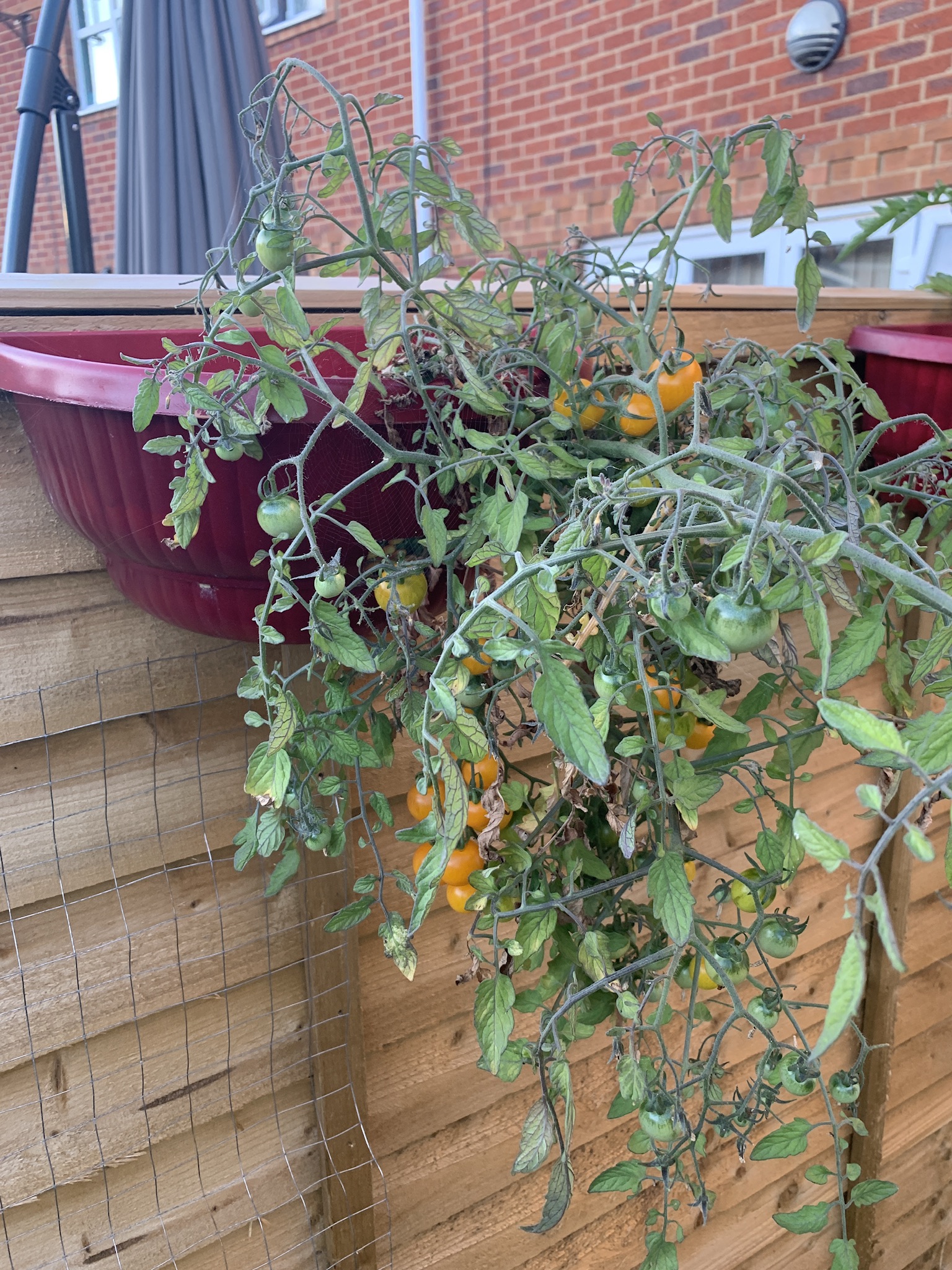 Worth mentioning that the salad bowl at the top was salad from the garden with a mix of the tomatoes from the upside down bottles, and tumbling toms, with some home made mozzarella and free range quail eggs from a local farm. This is undoubtably the healthiest thing I have eaten this year.