Now before I introduce you, it is worth mentioning what a tricky time it was finalising a name. Everything needs a name, and I wanted these two to have names that would stand the test of time.
After trying Penny and Roni, they didn't seem to fit, especially as I have also been joined by Ronny and Reggie, the blackcurrant trees. So filibustering aside, please say hello to Princess Plum: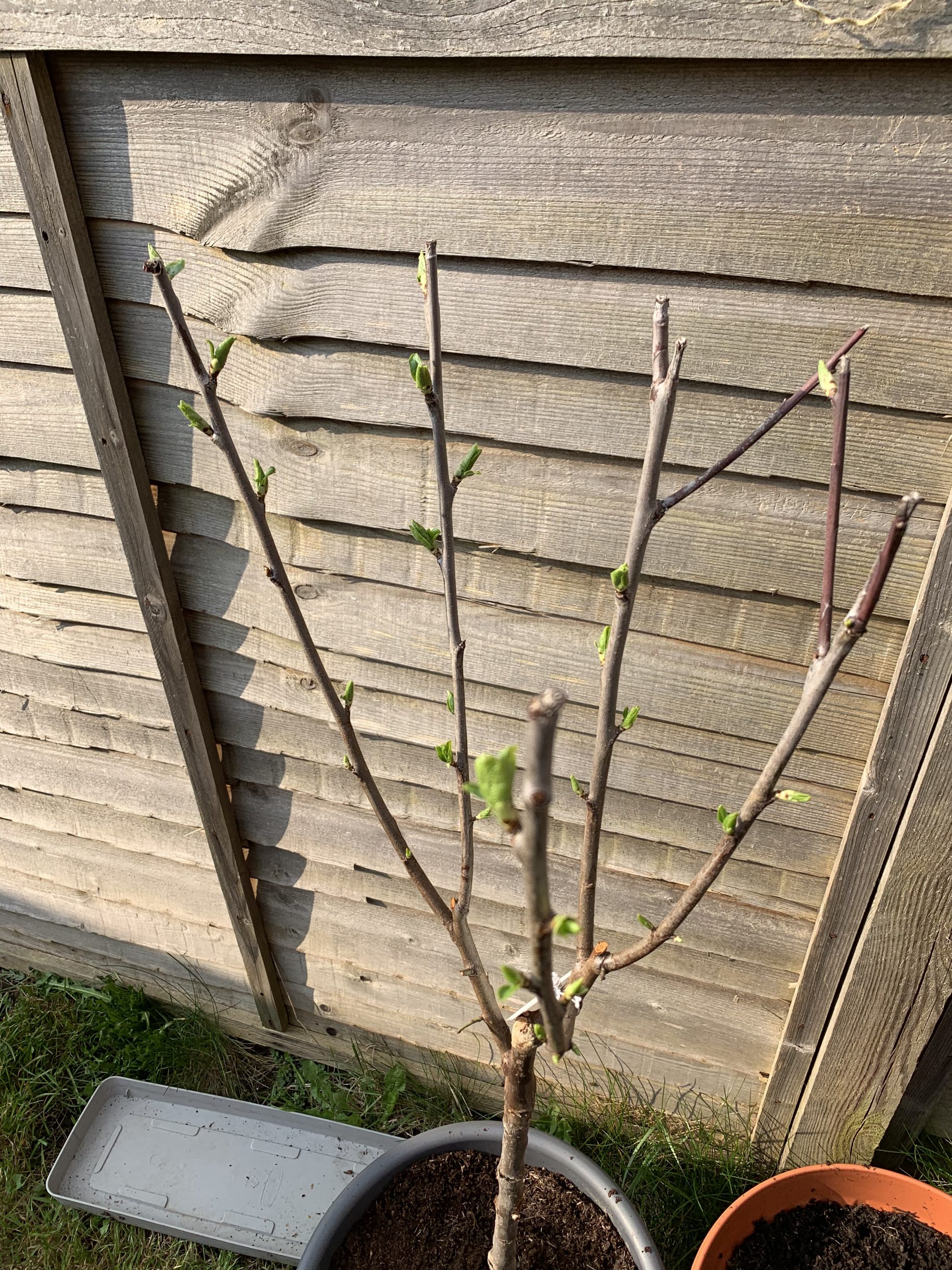 And, of course, Rhuby: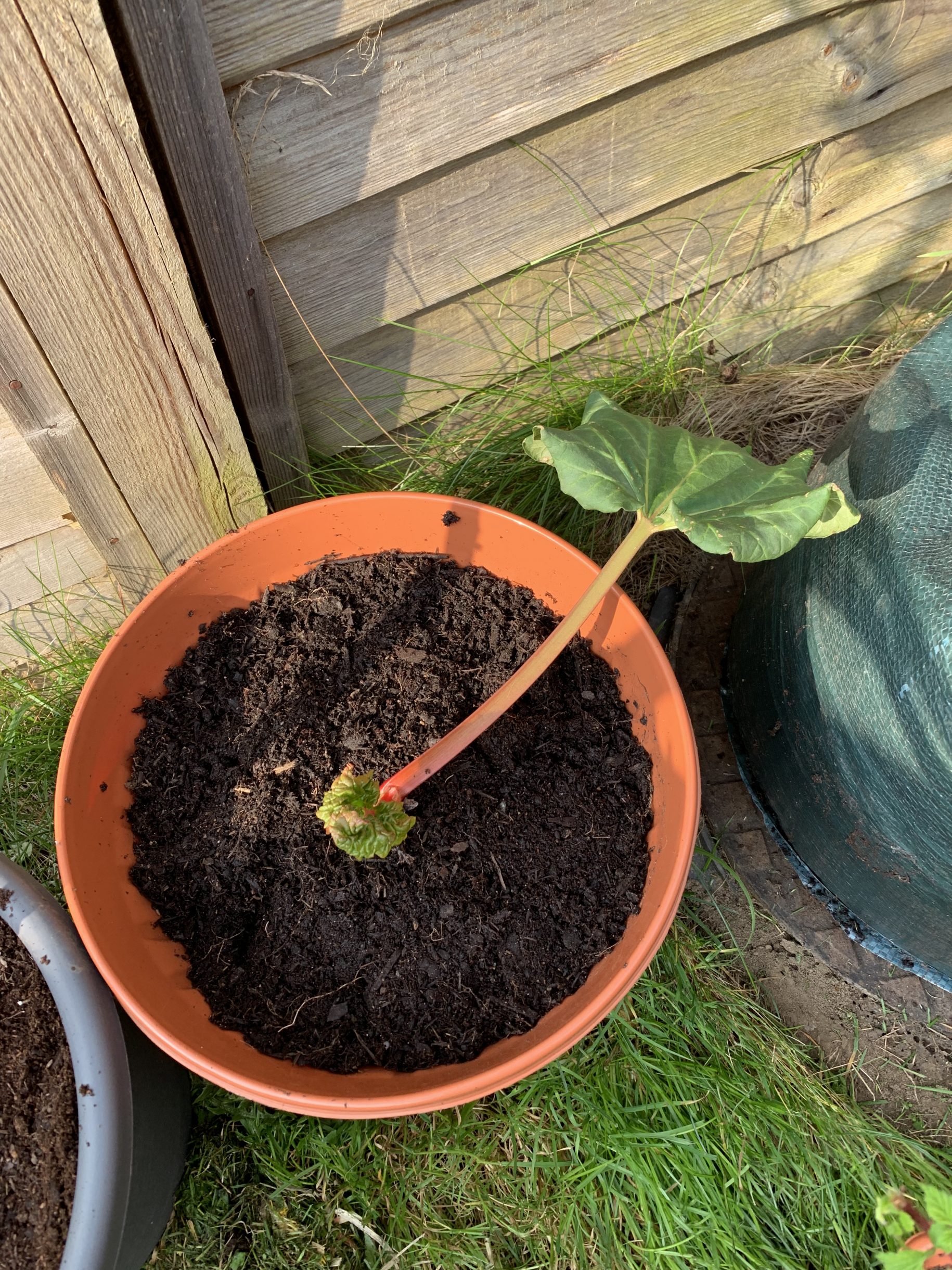 Now all we need is some summer type stuff going on, and maybe some more room around the place. It does seem that all the strawbs survived the winter outside, and we have a lot of them; I can see eight pots full from where I am sitting. Just sadly that so far haven't been lucky with fruit, but here's hoping this year will be different.
Also worth mentioning, although probably not necessary as the only person reading this is well aware of where Rhuby and Princess Plum have come from, but obviously a big shoutout to MBZ for my fantastic birthday prezzies, and lets hope I can find a recipe for rhubarb and plum crumble by the time they have done their thing.
Incidentally, and don't worry, this post is drawing to a close eventually, but the cover photo here is Princess Plum as she is today, budding all over the place.